About ATSDR
ATSDR works in, with, and for communities to protect them from potential harmful health effects related to exposure to natural and man-made hazardous substances found in the environment.
The Agency for Toxic Substances and Disease Registry (ATSDR) serves as a science-based public health agency working to address community concerns about hazardous substances. We work in communities to assess human exposure to potentially harmful contaminants in the environment and their effect on health, and we provide expertise to educate and train communities so they can take action to protect their health. ATSDR works with federal, state, and local governments to
Identify environmental hazards
Respond to environmental health emergencies
Recommend actions to reduce environmental exposures and respond to questions about exposures
Provide guidance to healthcare providers
Conduct research on the health impacts of hazardous substances in the environment and build capacity of state, tribal, and local health partners

ATSDR's staff of expert scientists, public health researchers, community engagement and health communication specialists, health educators, emergency responders, and more work tirelessly to prevent and address ongoing environmental exposures and unexpected disasters and to protect the public from related harmful health effects.

Headquartered in Atlanta with 10 regional offices across the United States, ATSDR partners with local communities, taking a science-based, community-first approach to public health.

ATSDR is available 24/7 to respond to environmental health threats from natural disasters, chemical spills, and other emergencies.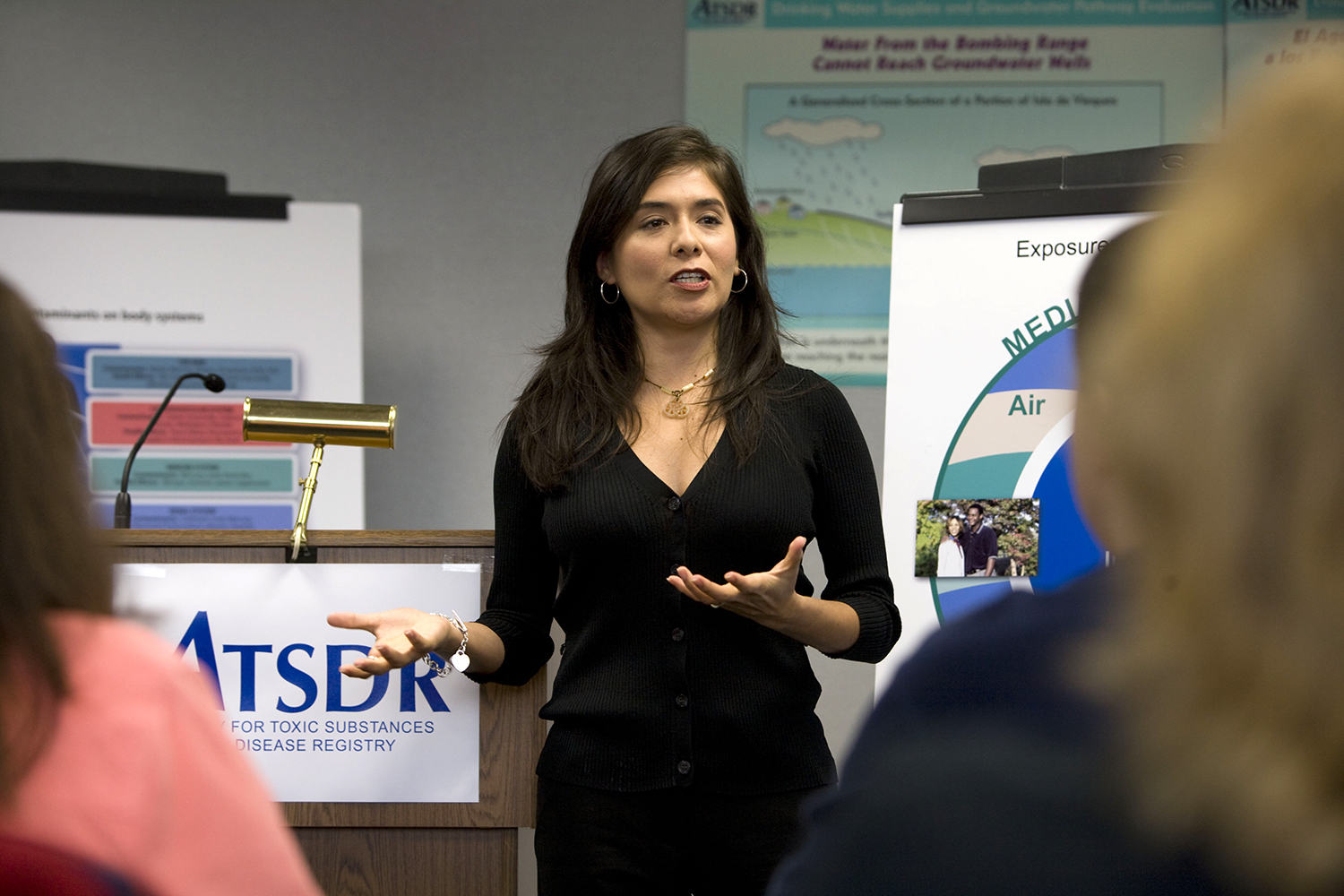 Page last reviewed:
December 29, 2021