PETITIONED PUBLIC HEALTH ASSESSMENT ADDENDUM
SOUTHERN WOOD PIEDMONT
AUGUSTA, RICHMOND COUNTY, GEORGIA
The Southern Wood Piedmont (SWP) Site is a former wood-treating facility in Augusta, Georgia. A petitioned public health assessment for this site was finalized in March, 1992. This addendum provides an evaluation of additional information that the Agency for Toxic Substances and Disease Registry (ATSDR) has received since the release of its last public health assessment. Based on this information, ATSDR concluded that the site posed a public health hazard prior to 1993. However, data acquired in 1993 confirm that the site no longer poses a public health hazard to the surrounding neighborhoods. There is no longer widespread contamination, wood-treating operations at the site ceased in the late 1980s, and residents receive municipal water for potable (drinking) and nonpotable (bathing, showering, and washing) purposes.
Before 1993, people were exposed to unsafe levels of site contaminants found in surface soils and sediments from ditches, Rocky Creek, Phinizy Swamp, and residential yards adjacent to the site on Nixon and Winter Roads. Off-site contamination found in the community was deemed a public health hazard before 1993 because children playing in contaminated soils could swallow the soil. This exposure could have caused skin rashes and possibly skin cancer. In the same community, past exposures to contaminated air and groundwater also occurred. Exposure to contaminated groundwater through consumption of water from private wells is a past public health hazard that has not existed since water from the municipal water supply became available for consumption. Drinking and bathing in contaminated well water could have also caused skin problems.
Citizens have numerous concerns, including the following:
past exposures to wood-treating chemicals,
current air quality,
past arsenic exposures from drinking contaminated water in private wells,
chemical hazards of ditches in residential areas,
adequacy of environmental data,
ongoing exposures to toxic substances in ditches,
odors during remediation,
skin disorders and other illnesses,
the effect contamination may have on children, and
the effect flooding has had on the transport of contamination from SWP.
Detailed responses to these concerns appear in this petitioned public health assessment addendum's Appendix 4, "Responses to Public Comments."
ATSDR, in cooperation with the Richmond County Health Department, plans to protect public health by implementing a proposed Medical Assistance Plan. The plan may include the following elements:
environmental health education for health care providers and community members,

community health needs assessment and assurance,

technical assistance to local health agencies and health care providers, and

medical testing.
Representatives of ATSDR and the Richmond County Health Department are working on final details of the plan.
ATSDR has requested reprogramming of funds in fiscal year (FY) 1995 in support of the Medical Assistance Plan. Pending clarification from Congress, ATSDR has decided to suspend funding in FY 1995. Other public health follow-up actions such as the community health investigation will be conducted as resources permit.
This addendum contains ATSDR's reevaluation of the public health significance of SWP, which was first evaluated in a petitioned public health assessment released by the agency on March 13, 1992. This addendum responds to additional environmental and health data received by ATSDR.
In an effort to improve the clarity of public health assessments for communities, some format changes have been adopted by ATSDR since the SWP Petitioned Public Health Assessment was written. Areas where the new format differs from the format used for the original public health assessment will be identified and explained in introductory paragraphs under appropriate subheadings. Also, the final SWP Petitioned Public Health Assessment adequately addressed some sections identified in the addendum. Please refer to that assessment in Appendix 2 for sections that have not changed.
A. Site Description and History
This section will identify events that have occurred on and off site since the final SWP Petitioned Public Health Assessment. For a full site description and history of SWP, see pages 2-5 and 2-6 in Appendix 2.
The Georgia Environmental Protection Division (GA EPD), has supervised extensive on-site remediation to remove contamination and to prevent migration of contamination off site. Closure of the site began in 1986 under provisions of the Resource Conservation and Recovery Act (RCRA) of 1976 (amended 1984) and in accordance with a closure plan approved by the State of Georgia. Wood-treating operations ceased in 1988 [53]. The following locations were identified as locations with the highest contaminant concentrations: the old on-site drainage ditches, former plant production areas, the landfill (remediated in accordance with the Comprehensive Environmental Response, Compensation, and Liability Act (CERCLA) of 1980), and the buried waste pit. Contaminated soils (Figure 1, page 4) were removed and transported to an Environmental Protection Agency processing facility [29].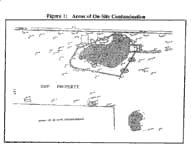 Figure 1. Areas of On-Site Contamination.
The GA EPD oversaw SWP's four-part effort to identify and prevent on-site contamination from migrating off site: (1) proper pre-transport storage and removal of contaminated soils to prevent future off-site contamination via surface water run-off; (2) use of a slurry wall and internal drains to control horizontal migration of contaminated groundwater; (3) removing heavily contaminated materials and pumping contaminated groundwater within the excavated areas to control vertical migration of contaminated groundwater; and (4) removing source materials to control long-term volatilization of hazardous constituents into the atmosphere. Volatilization during excavation was monitored, and engineering controls were performed as needed. Effectiveness of migration controls was evaluated through monitoring of groundwater and removed soil. All remediation, removal, and control measures instituted by SWP will continue under the supervision of the GA EPD [29].
SWP also remediated off-site drainage ditches south and east of SWP between 1991 and 1993. Air monitoring and proper soil storage and removal procedures controlled migration of contamination. Drainage ditches are identified in Figure 2 (page 6) [28].


Figure 2. Ditch Cleaning Location Plan.
On-site remediation continues; therefore, the site is restricted with 6-foot wooden fences and an entrance gate. The site appears as a large field with good grass cover.
B. Actions Implemented During the Public Health Assessment Process
ATSDR staff members met with Dr. Frank Rumph, Richmond County Health Director, and members of the community on December 15, 1994, to discuss implementation of the first phase (the needs assessment) of the proposed Medical Assistance Plan. ATSDR representatives also discussed the plan's overall proposal with Dr. Rumph.
ATSDR held a public meeting, May 31, 1994 to discuss the public health implications described in a health consultation released on March 3, 1994 (Appendix 3). The health consultation followed after ATSDR's receipt of additional sampling and monitoring data, acquired in 1993, from the United States Environmental Protection Agency (EPA) Region IV Office.
ATSDR staff members reviewed environmental sampling and monitoring data from 1993 that EPA representatives (Region IV) conducted in neighborhoods surrounding SWP. Findings from this review are presented in a health consultation released on March 3, 1994.
Fourteen community members discussed the addendum's findings at a public meeting November 5, 1993, public comment release.
ATSDR has begun a community health investigation to evaluate health concerns of the community members near SWP and assess whether these health concerns may be linked to exposure to hazardous substances. ATSDR staff members reviewed more than 500 medical records during the summer of 1993.
ATSDR representatives have met several times with the Governor's Task Force for Assessment of Health Concerns in the Virginia and Hyde Park subdivisions (Governor's Task Force). ATSDR plans to review reports from three community screening clinics organized by members of the Governor's Task Force as part of the medical records review.
Community health education has been conducted informally through public meetings and CAP meetings.
An August 1992 health consultation addresses the physical hazards of ditches and the need for additional off-site soil and sediment sampling.
During April, 1992, ATSDR formed a Community Assistance Panel (CAP), which involves community representatives in the public health actions planned by ATSDR. The CAP usually meets on a quarterly basis. The panel's last meeting occurred during March, 1995, which panel members discussed the proposed Medical Assistance Plan.
ATSDR staff members informed the community of ATSDR's proposed health actions at a public meeting in January 1992.
ATSDR staff members visited residential areas around the site on April 22, 1992 and July 15, 1992. Staff members included John Steward, Robert Safay, Dr. Cynthia Lewis-Younger, Dr. Ahmed Gomaa, and Lynelle Phillips. They paid special attention to drainage ditches throughout those neighborhoods and made the following observations:
discolored vegetation (gray and black) in ditches adjacent to the elementary school, about one-half mile north of the site;

phenolic and creosote type odors (noted in April); and

tadpoles, dragonflies, and turtles in ditch surface water.
An abandoned fishing boat at the entrance to a lake, a mile down gradient from the site, indicates that fishing occurs in the lake. Although there are a fence and a gate around the lake, the gate is usually open. Access to the lake remains essentially unrestricted [10, 21, 22].
D. Demographics, Land Use, and Natural Resource Use
Demographics
This section presents new demographic information from 1990 United States Census data about residential areas surrounding SWP. Although the census data do not correspond exactly with the off-site population locations, they are useful for estimating demographic information. Approximately 1,300 people reside within two census blocks surrounding SWP, an area of approximately 1.4 square miles. The population is 65% African-American and 35% white, with about a third of the population under the age of 18. About 260 are under 12, the age group that will have the highest rate of soil ingestion. The median housing value is between $30,000 and $35,000 [30].
Land Use
County representatives posted at least 20 signs around ditches near SWP in August 1992. The signs contain the following warning: "Caution – Contact with ditches can be hazardous to health" [32]. During the site visit, ATSDR staff members also noted that the closest home was about 50 feet from the site's western boundary.
Periodic and seasonal flooding have been severe in this area. Evacuations of residents in the past have not been uncommon. Injury related to flooding, including drowning and structural damage to homes, is possible. Flooding may have also contributed to transportation of site contaminants into residential areas.
No other changes were noted. See pages 2-7 and 2-8 in Appendix 2 for further information.
Natural Resource Use
Rocky Creek is a small creek that runs east along the southern border of SWP towards Phinizy Swamp [23]. At least one on-site drainage ditch empties into the creek. Small fish are present in the creek; however, since the fish tend to be too small to eat and most of the creek is bordered by private non-residential property, access and recreational use of the creek are probably limited [17].
Phinizy Swamp lies about 6,000 feet east of SWP [23]. A lake within the swamp may be used for recreation and fishing. A fence surrounds the lake; however, the entrance gate is usually open, and access is essentially unrestricted. The swamp is also the site for a new road planned by the Department of Transportation [10, 21]. A topographic map (Figure 3, page 9) shows the locations of Rocky Creek and Phinizy Swamp.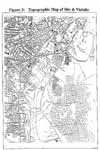 Figure 3. Topographic Map of Site & Vicinity.
Private wells were used in the Gravel Pit Road area until 1989, when municipal water lines were extended into the area. The EPA is conducting a private well survey to ensure that all the affected residents have alternative water supplies and are using them [32].
This section was named "State and Local Health Data" and was Part D of the Background section on page 2-7 in Appendix 2. Since the release of the public health assessment, ATSDR have identified additional sources of health outcome data, which are cited below. The agency will review available health outcome data separately as part of the medical records review under way for this site. For more information, refer to page 41 of the Public Health Implications section in this document.
Mercer University released "A Health Status Assessment of Residents Living in the Virginia subdivision-Hyde Park Area, Augusta, Georgia" in December 1991. The report included a mortality analysis, a morbidity analysis, and results of a household interview survey [13].
Dr. Paveen Varma, Instructor at the Morehouse School of Medicine, conducted physical examinations for some residents of the Virginia-Hyde Park area in 1991. ATSDR has asked for the medical records from these examinations and others to include in the medical records review [11].
The Governor's Task Force started three clinics for community members in 1992. Physicians from the Task Force reportedly diagnosed some cases of hyperkeratosis and chloracne [22]. The Governor's Task Force has provided the results to ATSDR. ATSDR will include the screening information in the medical records review.
SWP staff members also reported a health screening program at the Medical College of Georgia (MCG), which included blood/urine monitoring and a complete physical for employees and 75 community members. Twenty-four of 75 community members examined had diagnosed illnesses that could potentially be related to chemical exposure. Illnesses identified included chronic nausea, headaches, and skin cancer. ATSDR requested but has not received written copies of this information for further review in the public health assessment addendum [33]. The MCG physician, conducting the screening, documented many subjective complaints, such as nausea, headaches, and skin rashes. The physician indicated that these subjective complaints could be consistent with exposure to chemicals [54].
Community members' concerns are important to ATSDR. Since the release of the final public health assessment for SWP, community members have expressed additional concerns to ATSDR. Appendix 4 addresses all community health concerns, including public comments on this document.