BEEDE WASTE OIL
PLAISTOW, ROCKINGHAM COUNTY
NEW HAMPSHIRE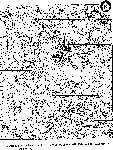 Figure 1. Site location map for the Beede Waste Oil site located in Plaistow, NH (Figureadapted from Ref. 5)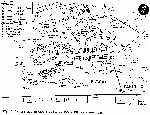 Figure 2. Site map of the Beede Waste Oil site located in Plaistow, NH (Adapted from Ref.2)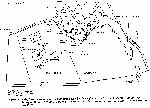 Figure 3a. Kelley Brook surface water and sediment sampling locations for samples takenby Aries Engineering Inc. (KB and AE) in January and October, 1992 and the NewHampshire Department of Environmental Services (NH) in April, 1994 (Figure adaptedfrom Ref. 22).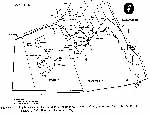 Figure 3b. Kelley Brook sediment sampling locations for samples taken by Camp, Dresserand McKee Inc. (CDM) in February, 1990 (Figure adapted from Ref. 22)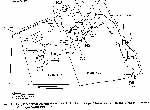 Figure 3c. Kelley Brook surface water and sediment sampling locations for samples takenby Sanborn, Head and Associates (SH) in June, 1995 (Figure adapted from Ref. 22)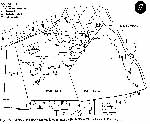 Figure 4. Residential drinking water well locations near the Beede Waste Oil site located inPlaistow, NH (Figure adapted from Ref. 22)
---
APPENDIX B.

Composite Analysis of the Fifteen Excavated 55-Gallon Drums near the free product interceptor trench
Chemical Name
EPA Carcinogenicity Class
CAS No.
Concentration (ppb)
Date
Organic Chemicals analyzed in NH DES laboratory from composite drum sample
Acetone
D
67-64-1
30,000,000
5-March-92
Ethylbenzene
D
100-41-4
320,000
5-March-92
2-Butanone (methyl ethyl ketone)
D
78-93-3
450,000,000
5-March-92
2-Methyl-2-pentanone (methyl isobutyl ketone)
D
108-10-1
140,000,000
5-March-92
Tetrahydrofuran
not classified
1099-99-9
12,000,000
5-March-92
Toluene
D
108-88-3
100,000,000
5-March-92
1,1,1-Trichloroethane
D
71-55-6
45,000
5-March-92
Trichloroethylene
B2
79-01-6
160,000
5-March-92
Xylenes (total)
D
1330-20-7
1,300,000
5-March-92
Organic Chemicals analyzed in Chem-Test laboratory from composite drum sample
Acetone
D
67-64-1
4,500,000
5-March-92
2-Butanone (methyl ethyl ketone)
D
78-93-3
7,565,000
5-March-92
2-Methyl-2-pentanone (methyl isobutyl ketone)
D
108-10-1
1,123,000
5-March-92
Methylene chloride
B2
75-09-2
105,000
5-March-92
Styrene
C
100-42-5
210,000
5-March-92
Toluene
D
108-88-3
5,675,000
5-March-92
Vinyl chloride
A
75-01-4
10,800
5-March-92
Xylenes (total)
D
1330-20-7
10,250,000
5-March-92
Ref. (1)
---
APPENDIX C
PUBLIC COMMENTS AND RESPONSES
The following are comments received regarding the Draft Public Health Assessment released byNH DPHS on September 14, 1995 and comment period ending October 15, 1995.
1. When our wells are tested for by DES they don't test for: PCB - LEAD - ARSENIC -MERCURY?? (They have tested my well only for PCB).
Polychlorinated biphenyls (PCBs) do not dissolve in water very easily and are more likely to stickto soil/sediment rather than move with groundwater into drinking water wells. There are someinstances where other chemicals present in water may cause PCBs to dissolve more readily. NHDES has tested for PCBs in residential wells near the site and did not find any PCBcontamination. Only one on-site well has shown PCB contamination in water and this may havebeen due to oil residue in the sample.
Lead, arsenic and mercury are metals which have not been found in large quantities on-site.Residential well samples were analyzed for metals in April, 1994. Mercury was detected in onewell at a very low level but was not found in a subsequent sample of this well. Arsenic was foundin two wells at levels below its regulatory limit. Arsenic is commonly found in residential wellsdue to the natural abundance of this element in New Hampshire soils. Lead was detected in onewell north of the site. The metals detected in residential wells are considered to be unrelated tothe site due to the location of these wells with respect to the direction of groundwater movementand the low quantity of these metals found on-site.
2. When our wells become tainted with chemicals - what are our options (i.e. filtrationsystems provided by whom?)? Tainted water at any level is unacceptable. I worked in themedical profession for 22 years and I certainly know about how levels change over thecourse of time. We have the right to have chemical free wells.
The New Hampshire Division of Public Health Services (NH DPHS) provides recommendationsto those residents who have drinking water wells with detectable levels of contamination. IfDPHS determines that the levels in your well are unacceptable, recommendations will be made torestrict use of this water. You may be entitled to an alternate drinking water source if thiscontamination exceeds state or federal regulations. The New Hampshire Department ofEnvironmental Services (NH DES) is currently monitoring drinking water wells in the area thatare at risk for contamination originating from the site. The NH DES site manager can be reachedat 271-2941 for inquiries regarding alternate water supplies and NH DPHS can be reached at800-852-3345 ext. 4664 (in-state only) or 271-4664 for health related questions.
It is important to note that state recommendations and actions regarding drinking watercontamination are not based simply on the presence of chemicals in your water. Assessments ofhealth risk and exceedance of regulatory limits determine the necessity for restrictions or analternate water supply. It is entirely possible that recommendations based solely on the presenceof chemicals in drinking water could result in a resident switching to a water supply that containedchemicals posing a greater health hazard. Such a scenario might involve the presence of naturallyoccurring substances (e.g. arsenic) or trihalomethanes generated via the chlorination process usedfor many public water supplies.
3. I have asked this question several times but no response: GRANTS for people in need(re: water filtration) are there any we can apply for?? (state/fed)
Residents may qualify for state help in obtaining an alternate water supply depending upon theextent, nature and source of contamination. These determinations are made by the GroundwaterProtection Bureau within NH DES in conjunction with recommendations from the Bureau ofHealth Risk Assessment within NH DPHS. The site manager can provide information on theavailability of funds for this purpose and can be reached at 271-2941.
4. pg. 36 para 4. I am approximately 300 ft away from this area - No one has tested off-sitesoil here. Per conversation with NH DES Site Manager on Oct. 3rd - he tells me SanbornHead evaluation did not include off-site soil tests!! Why - you are reporting this problem tous in your report and are aware of danger - but no off-site soil tests are done??
The NH DES contract with Sanborn Head & Associates focused on the groundwater problem atthe site. This is the major pathway by which residents might be exposed and represents the mostimportant human health problem posed by on-site contamination. NH DPHS is concerned,however, with other potential pathways of exposure including the possibility that soilcontaminants on-site could move into residential yards that border the site. NH DPHS is currentlyexploring options for off-site soil sampling.
5. As of today (10/13/95) EPA has not started emergency recovery treatment system forPSLH plume, but started talking about doing it in August! Why aren't you (STATE DES)demanding this be done - EPA needs constant and firm reminders. We, the residents haveno voice. I started calling them in Lexington, MA 4 years ago and got no place, just a hugephone bill!
Your concerns will be given to NH DES. DPHS has recommended in this document thatexposure to contaminants in groundwater be reduced or eliminated. The methods foraccomplishing this are entirely up to the regulatory agencies which include the EnvironmentalProtection Agency (EPA) and NH DES. One method for reducing or eliminating current andpotential exposure to contaminants in groundwater is to remove the extensive amount of freeproduct (formerly referred to as a phase separated liquid hydrocarbon layer or PSLH) that iscurrently suspended on the groundwater table in various areas of the site. EPA is currentlydesigning an extraction system to remove this free product. This system is expected to beoperating in early 1997.
6. No off-site air quality has ever been done - WHY?? DES has been aware ofcontaminated soils (STOCK PILES) blowing around dust for several years before anyoneattempted to cover them! We called air quality several times but to no avail.
NH DPHS does not consider inhalation of dust blown from on-site soils to nearby residences tobe a significant pathway of exposure. Low levels of PCBs have been detected in on-site soil pilesand surface soil but the amount of breathable dust generated by these piles is not expected to besignificant. NH DPHS does have concerns that contaminants (e.g. PCBs) could accumulate inresidential yard soil via wind and surface water erosion of on-site soil. NH DPHS is currentlyexploring options for off-site soil sampling.
7. pg. 38 para 2 + 3. How will I be aware of on-going evaluation to request an updatedreport?
Requests for information concerning sampling and clean-up activities should be made to the NHDES site manager at 271-2941. The final version of this Public Health Assessment (PHA) will bemailed to all those individuals who are on the NH DPHS mailing list which includes anyone whoreceived the Draft for Public Comment version of this document. The PHA is also on file at yourlocal library with all other site related documents produced by NH DPHS or the Agency for ToxicSubstances and Disease Registry (ATSDR). NH DPHS can be reached at 800-852-3345 ext.4664 (in-state only) or 271-4664 with any health concerns related to the site.
8. Groundwater contamination is coming (SOUTHEAST). Can't something be done to stopthe spread? What will be done at Kelley Brook?
Site-related groundwater contaminants are appearing in residential wells near the site. NH DEShas contracted several site characterization studies in order to determine the nature and extent ofthe groundwater contamination. Efforts are underway by both NH DES and EPA to removehazardous waste that has been released to groundwater or is still stored on-site. An extractionsystem is currently being designed by EPA to remove the significant amount of free product(petroleum waste) that has been released to groundwater. Some of these wells will be located inthe plume that is thought to be discharging petroleum waste into Kelley Brook.
A comprehensive site evaluation and clean-up plan is beyond the resources of the state and canonly be conducted with the aid of Superfund money or the site owner. The Beede Waste Oil sitewill be proposed for inclusion on the National Priorities List (NPL). Should the site be listed onthe NPL, it will be available for Superfund money.

CERTIFICATION
The Public Health Assessment for Beede Waste Oil Plaistow, Rockingham County, NewHampshire was prepared by the New Hampshire Division of Public Health Services under acooperative agreement with the Agency for Toxic Substances and Disease Registry (ATSDR). Itis in accordance with approved methodology and procedures existing at the time the HealthConsultation was initiated.
---
Emilio Gonzalez
Technical Project Officer, SPS, SSAB, DHAC
The Division of Health Assessment and Consultation, ATSDR, has reviewed this Public HealthAssessment and concurs with its findings.
---
Sharon Williams-Fleetwood
Chief, SSAB, DHAC, ATSDR