HEALTH CONSULTATION
FIRST BAPTIST CHURCH
POCAHONTAS, RANDOLPH COUNTY, ARKANSAS


BACKGROUND AND STATEMENT OF ISSUES
The U.S. Environmental Protection Agency (EPA) received a complaint that abrasive blasting grit containing lead-based paints had been dumped at the First Baptist Church in Pocahontas, Arkansas. The waste was allegedly generated during the paint stripping of a nearby bridge and dumped behind the church as fill. EPA sampled the piles for lead on July 17, 2002. Subsequent analysis of the sixteen samples revealed a range from 585 parts per million (ppm) to 2,020 ppm lead (Table 1) [1].
EPA, through the Arkansas Department of Environmental Quality (ADEQ), requested that the Arkansas Department of Health (ADH) evaluate the analytical results of the samples to determine if the piles of abrasive blasting grit containing lead-based paint posed a public health hazard.
Table 1.

Lead Levels Detected in Grit Piles First Baptist Church, Pocahontas, Arkansas July 2002
Sample Identification
Lead Concentration
milligrams per kilogram (mg/kg), or parts per million (ppm)
01
1.060
02
684
03
1,010
04
631
05
585
06
1,510
07
2,020
08
1,980
09
1,530
10
1,020
11
849
12
912
13
1,120
14
1,060
15
1,140
16
1,060
Site Visit
A site visit to the First Baptist Church of Pocahontas was conducted by ADH personnel on November 25, 2002. The church is located at 511 West Church Street on the corner of West Church and Thomasville Streets. The area has moderate traffic. There are several homes surrounding the church and the town square is less than a mile away. The blasting grit piles are located on the Church's property adjacent to their parking lot (Attachment 1: Site Photographs, November 25, 2002). The piles are partially covered with black sheet plastic, but large openings in the sheet plastic covering have occurred over time creating a potential for inhalation, dermal and incidental ingestion exposures to lead. The site slopes down in the direction of a home located south of the piles. Yellow caution barrier tape separates the piles from the church parking lot with a single "Danger Restricted Area" sign posted for viewing from the parking lot. Access to the site is unrestricted since no physical barriers are located around the site. There are several beaten down paths and other indicators that children play on the site in the area adjacent to the piles. A basketball goal and playground equipment are located less than 50 feet from the piles [2].
During the site visit, ADH personnel met with the Pastor of First Baptist Church of Pocahontas, to discuss the site history. The Pastor stated that he had been at the church for about 10 years and that the grit piles had been dumped on the church property without permission approximately 2 years prior to the ADH site visit. According to the Pastor, a nearby bridge had originally been painted with lead-based paint and then stripped sometime later and repainted with a non-toxic paint. The grit piles located on the church property were from a second sandblasting of the bridge, which contained lead residue from the original paint.
In an investigation follow-up, ADH personnel telephonically contacted the Pastor on January 13, 2003, to gather information on potentially exposed persons and to request assistance in restricting access to the grit piles. The Pastor informed ADH personnel that there were approximately 20-30 children in the church congregation, ranging in age from infants to adolescents. The Pastor was not certain how many children lived on the adjacent streets of Church Street and Pyburn Street. The church related activities in the fenced playground and basketball area are limited to occasional activities of short duration.
The ADH health educator coordinated with the Randolph County Local Health Unit (LHU), ADH Northeast Region and ADH lab personnel to develop a response plan for the blood lead level testing. LHU personnel and Primary Care Physicians will assist in a one-day screening and follow-up care for those children at risk for exposure. Lead fact sheets will also be made available to community members via the LHU.
Lead is a naturally occurring metal found throughout Arkansas. Everyone is exposed to some amount of lead, so minimizing exposures is a prudent public health practice. Health effects associated with oral exposure to lead are not solely based on the dose received but also vary based on the age of individuals exposed, local conditions of exposure sites, media associated with the oral exposure, and a variety of other factors. The majority of adverse health effects associated with lead exposure result from eating lead-based paint chips and breathing lead dust [3].
Preschool-age children and fetuses are the most vulnerable segments of the population for exposure to lead. Infants and children are exposed to lead mainly through diet and ingestion of non-food materials associated with normal early hand-to-mouth behavior. Chronic exposure to low lead levels has been shown to cause subtle effects on the central nervous system which can result in deficits in intelligence, behavior, and school performance. Recent information indicates that children with blood lead levels as low as 10 micrograms per deciliter (µg/dL) can develop neurological and cognitive deficits. In addition, lead has been found to lower intelligence quotient scores, slow growth, and cause hearing problems in children. Available evidence is not sufficient to determine whether lead-associated deficits are irreversible. Lead is especially harmful to unborn children. Exposure to lead during pregnancy has been correlated with premature births, low birth weight infants, and spontaneous abortions [3].
Although no threshold level for adverse health effects has been established, evidence suggests that adverse effects occur at blood lead levels at least as low as 10 µg/dL. The Centers for Disease Control and Prevention has determined that a blood lead level greater than or equal to 10 µg/dL in children indicates excessive lead absorption and constitutes grounds for intervention. The 10 µg/dL level is based on observations of enzymatic abnormalities in the red blood cells at blood levels below 25 µg/dL and observations of neurologic and cognitive dysfunction in children with blood lead levels between 10 and 15 µg/dL [4].
A number of studies are available relating blood lead levels in children to levels of lead in the environment. In general, blood lead levels rise 3-7 µg/dL for every 1,000 ppm increase in soil or dust lead concentration [4]. Regression models for the correlation between blood lead levels and soil lead levels predict that soil lead concentrations between approximately 500 and 1,000 ppm would result in blood lead levels below 10 µg/dL [5].
One model designed to predict the probable blood lead concentrations for children between 6 months and 7 years of age who have been exposed to lead through environmental media is the Integrated Exposure Uptake Biokinetic (IEUBK) Model for lead in children.
Using the concentration range of lead in the piles located at First Baptist Church of Pocahontas (585 ppm to 2,020 ppm), the IEUBK Model estimates that there is a potential for exposures at the site that would result in blood lead levels that exceed health guidelines (Attachment 2: Table 2). The model is only used as a predictor of potential lead concentrations in the blood. Very few dose-response relationships have been established with satisfactory accuracy, so ADH uses the model as a tool for identifying populations that are at risk of receiving high doses of lead.
ATSDR'S CHILD HEALTH INITIATIVE
ATSDR's Child Health Initiative recognizes that the unique vulnerabilities of infants and children demand special emphasis in communities faced with contamination of soil, water, air and food. Children are at a greater risk than adults from certain kinds of exposures to hazardous substances. They are more likely to be exposed because they play outdoors and they often bring food into contaminated areas. They are more likely to come into contact with dust, soil, and heavy vapors close to the ground. Also, they receive higher doses of chemical exposure due to lower body weights. The developing body systems of children can sustain permanent damage if toxic exposures occur during critical growth stages. The unique vulnerability of children to contaminants was considered in conducting this health consultation.
The IEUBK Model indicates that children exposed to the contaminant piles at the First Baptist Church, Pocahontas, Arkansas, could be at risk for lead exposure that could cause adverse health effects.
ADH recommends that individuals, especially children, who may have been exposed to elevated levels of lead be tested to determine lead concentrations in their blood. Blood lead concentrations are a more accurate analysis tool for assessing potential health impacts of lead exposure than assessing environmental exposures, since the blood lead test will provide a physician with a quantified lead body burden. Children at risk of exposure to elevated lead levels should have their blood tested to determine their internal dose of lead.
ADH considers the piles of blasting grit a public health hazard.
Children who play on or with the blasting grit are at risk of being exposed to lead at concentrations that could pose a public health hazard.
Access to the site remains unrestricted.
Soils beneath the piles and down gradient have not been characterized to determine if lead migration has occurred and if they contain lead levels that may pose a public health hazard.
Children who may have been exposed to the grit piles should have their blood lead levels tested.
Access to the site should be restricted until the removal is completed.
The grit piles should be removed in a manner to minimize dust and disposed of appropriately.
The soil underneath and down gradient from the grit piles should be sampled to evaluate if elevated lead levels exist due to runoff and leaching of lead into the soil.
Past Activities
ADH personnel met with the Pastor of the church to investigate the best method for contacting potentially exposed persons.
The Randolph County Health Unit was contacted to discuss response plans for potential blood lead requests.
Ongoing Activities
The Randolph County Health Unit is offering blood lead screening for children who were potentially exposed to the grit piles.
Lead fact sheets are being sent to community members that request educational information on lead exposure. Additional fact sheets are easily accessible at the Randolph County Health Unit.
Future Action Plans
The health educator will offer health education assistance as requested and will distribute existing material as requested.
PREPARERS OF HEALTH CONSULTATION
Health Assessor:
Chris C. Hemann
Arkansas Department of Health

ATSDR Regional Representative:
George Pettigrew
ATSDR Region VI

ATSDR Technical Project Officer:
Tammie McRae
Division of Health Assessment and Consultation
This Health Consultation for the First Baptist Church was prepared by the Arkansas Department of Health under a cooperative agreement with the Agency for Toxic Substances and Disease Registry (ATSDR). It is in accordance with approved methodology and procedures existing at the time the health consultation was initiated.
Tammie McRae, M.S.
Technical Project Officer
Superfund Site Assessment Branch (SSAB)
Division of Health Assessment and Consultation (DHAC)
The Division of Health Assessment and Consultation (DHAC), ATSDR, has reviewed this health consultation and concurs with its findings.
Richard Gillig
for Roberta Erlwein
Chief, SPS, SSAB, DHAC, ATSDR
USEPA. Data sheets concerning sample analysis Pocahontas, Arkansas. July 17, 2002.
Arkansas Department of Health. Photo Log: Pocahontas Site Visit. November 25, 2002.
Agency for Toxic Substances and Disease Registry. Toxicological Profile for Lead. Atlanta: US Department of Health and Human Services; 1998.
Centers for Disease Control and Prevention. Preventing Lead Poisoning in Young Children. US Department of Health and Human Services.1991.
Schilling R, Bain RP. Prediction of children's blood lead levels on the basis of household specific lead levels. American Journal of Epidemiology 128(1):197-205. 1989.
ATTACHMENT 1: SITE PHOTOGRAPHS, NOVEMBER 25, 2002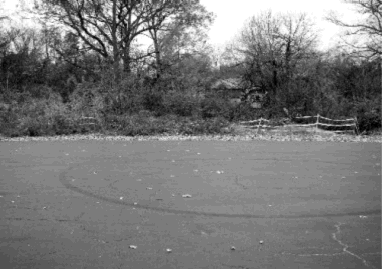 View of the piles from church parking lot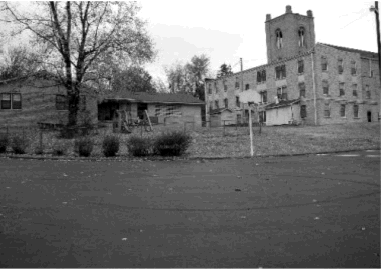 View of the church, basketball goal, and playground equipment taken from the pile site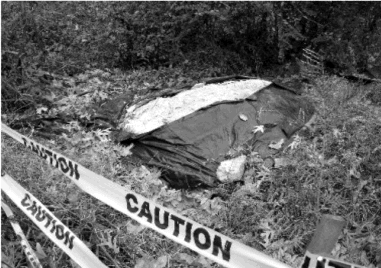 West Side of Site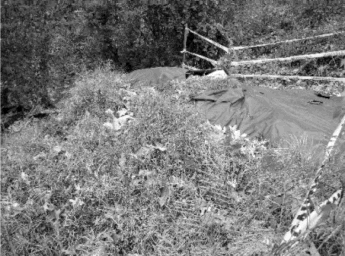 West Side of Site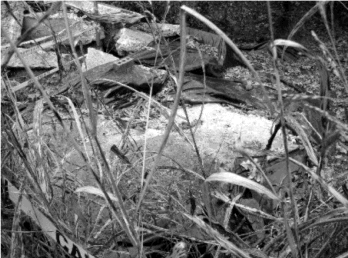 East Side of Site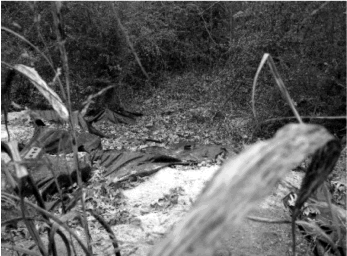 East Side of Site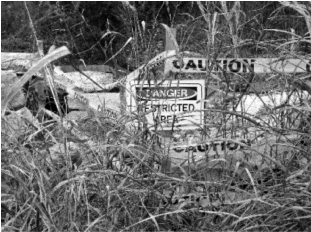 East Side of Site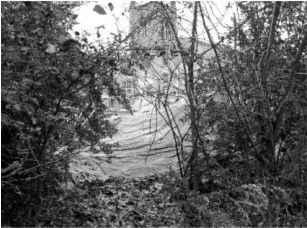 West Side of Site looking North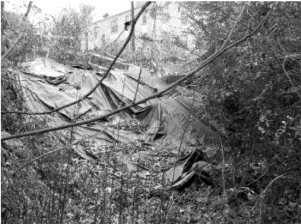 East Side of Site looking North
ATTACHMENT 2: TABLE 2 - INTEGRATED EXPOSURE UPTAKE BIOKINETIC MODEL FOR LEAD IN CHILDREN
Table 2.

Estimated Blood Lead Concentration Using the Integrated Exposure Uptake Biokinetic Model for Lead in Children Ages 0 to 84 Months First Baptist Church, Pocahontas, Arkansas
Soil Concentration
milligrams per kilogram (mg/kg)
Blood Concentration
micrograms per deciliter (ug/dL)
585
6.5
790
8.0
995
9.4
1,200
10.7
1,405
12
1,610
13.1
1,815
14.2
2,020
15.3