In January 2017, ATSDR removed Public Health Assessments (PHAs) and Health Consultations (HCs) preceding 2004 as part of a website re-design. The list of reports that were removed can be found here: Archive documents PDF
If you are interested in accessing an electronic version of these reports, feel free to visit this site: https://archive.org/index.php
Then find the report by following these four easy steps:
Copy and paste or type www.atsdr.cdc.gov/hac/pha/index.asp into either search field
Select any of the circled dates in January 2017
Click on the state of interest
Select the document of choice
Should you continue having trouble accessing these reports, please send a request to the ATSDR Records Center by phone: 770-488-0707 or email: ATSDRRecordsCenter@cdc.gov. In your request, please use the full site name and date associated with the report you wish to access. The list of reports that were removed can be found here: Archive documents PDF
Find a Publication
For all other PHA's and HC's, please follow the directions below.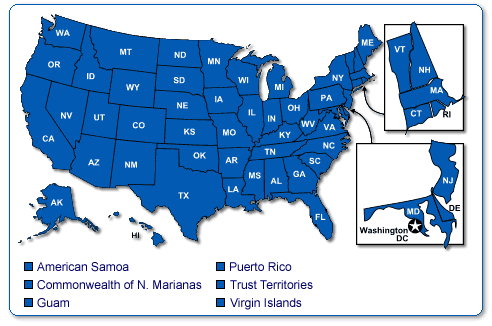 ---
10 most recently published documents

Click on Site Name to view document

Site Name
Type
Location
Date
JKLM Natural Gas Well [PDF, 1905 KB]

HC

Coudersport,
Potter , PA
12/6/2019
Newtown Creek Area Health Outcomes Review: Birth Outcomes and Cancer [PDF, 2342 KB]

HC

Kings and Queens Counties,
, NY
12/3/2019
Highway 18 Ground Water
Health Consultation Public Comment Release [PDF, 974 KB]

HC

Kermit,
Winkler County, TX
11/5/2019
Hemphill Road TCE NPL Site
Evaluation of TCE in Drinking Water - Public Comment Release [PDF, 2011 KB]

HC

Gastonia,
Gaston County, NC
10/28/2019
Wedron Illinois Silica Exposure Investigation [PDF, 3402 KB]

HC

Wedron,
La Salle County, IL
10/22/2019
Anaconda Co. Smelter [PDF, 2183 KB] Anaconda Smelter Summary [PDF, 403 KB]

HC

Anaconda,
Deer Lodge County, MT
10/17/2019
Yakama Reservation Evaluation of Hydrogen Sulfide Health Consultation Exposure Investigation [PDF, 2571 KB] A Summary of Findings [PDF, 672 KB]

HC

Harrah,
Yakima County, WA
9/24/2019
Holcomb Creosote Company
Public Health Assessment Initial Public Comment Release [PDF, 5099 KB]

PHA

Yadkinville,
Yadkin County, NC
9/6/2019
Valley School Airborne Exposures to Particulate Matter and Silica Dust [PDF, 2163 KB] Factsheet [PDF, 1062 KB]

HC

Valley,
Stevens County, WA
7/30/2019
Riverside Agricultural Park [PDF, 1333 KB]

HC

Riverside,
Riverside , CA
7/25/2019
* Some files require Adobe Acrobat or Adobe Reader.
Contact Us:
Agency for Toxic Substances and Disease Registry
4770 Buford Hwy NE
Atlanta, GA 30341-3717 USA
800-CDC-INFO
(800-232-4636)
TTY: (888) 232-6348
Email CDC-INFO
New Hours of Operation
8am-8pm ET/Monday-Friday
Closed Holidays