ATSDR Substances Map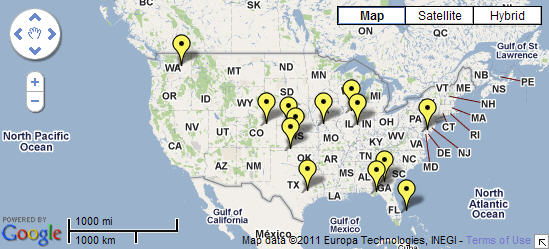 Select a substance and a state from the drop down menus below to view a map of communities where the selected substance has been found.
You will be linked to a Public Health Assessment or a Health Consultation for that community. The selected substance was found during the public health assessment process.

***Please note that at this time the most recent Health Assessments and Health Consultations that appear in the results are from 2007. We are working to add more recent assessments and consultations to the system. Also, note that the results reflect only the work of ATSDR. We do not include assessments from the EPA or from state and local health departments unless ATSDR worked on or funded that assessment or consultation.***
---