Foreword
Greetings,
The Agency for Toxic Substances and Disease Registry (ATSDR) is pleased to announce the Community Engagement Playbook ("the Playbook"). Since ATSDR was founded, we have worked with and learned a great deal from communities and tribes. The release of this Playbook reconfirms our agency's commitment to continue improving relationships during our site-based environmental public health work. Our goal is for communities to be our partners – not just bystanders.
Engaging communities is essential to ATSDR's environmental public health work. Collaborating is a two-way street between ATSDR and communities. We listen to communities to obtain first-hand knowledge and understanding of their concerns. With this knowledge, ATSDR provides people with evidence-based findings and tools to address their concerns, take actions to protect their health, and promote health equity.
For more than three decades, ATSDR has worked with communities across the United States to identify and reduce community exposures that might lead to harmful health effects. To date, we have taken action to keep people safe from environmental hazards in more than 6,000 communities. To fulfill our mandate from Congress and keep communities safe, we have responded to environmental health emergencies, investigated emerging environmental health threats, conducted research on the health impacts of hazardous waste sites, and built the capacity of and provided guidance to our funded state and local health partners.
The Playbook is the result of lessons learned and our commitment to improve our efforts with the community in mind. It presents a simple, clear framework for community engagement across the course of an environmental public health response and provides a menu of activities that can be tailored to the specific needs of a community.
We hope this Playbook will help you understand our community engagement commitment and efforts to support communities and tribes across the nation. Please share this Playbook with your colleagues and partners.
Sincerely,
Christopher M. Reh, Ph.D.
Associate Director
Agency for Toxic Substances and Disease Registry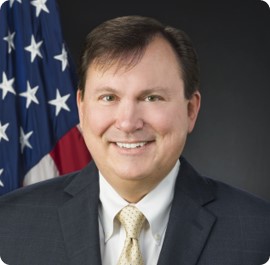 Page last reviewed:
December 15, 2021