General Information
Odors in the environment can come from many sources, including human activities, animals, nature, vehicles, and industrial activities.
Here we provide answers to common questions on odors and health, approaches for addressing odors in your community, information on reporting odors, methods for conducting odor complaint investigations, and ways for community members and other groups to be involved in odor management decisions.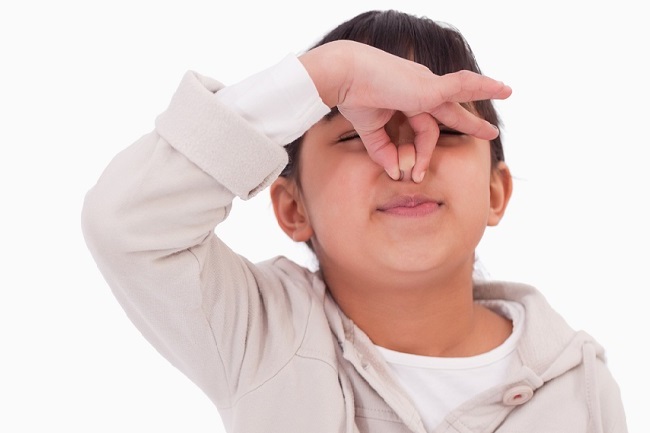 Click on "What is that odor" and access the database to look up common odors by their smell characteristics (e.g., apple, mint) or by their chemical ingredients (e.g., 2 methyl butyl acetate, methyl salicylate). This is an example of the output for "sweet."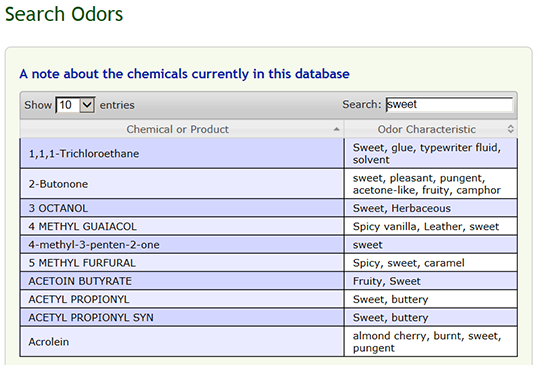 What chemicals are currently contained in "What is that odor"?
ATSDR initially compiled a list of chemicals that the food and beverage industries use in production. Many have pleasant smells, but not all. We then added other chemicals that trained professionals or large numbers of people agree have a distinctive odor. For example, we added chemicals typically emitted from hot mix asphalt (HMA) plants because many of those chemicals have an offensive odor, and many residents have had similar complaints about them.
Not all of the chemicals/odors in this database are toxic, but many could be a nuisance or affect quality of life. Visit the Odor Investigations portion of this website for information on what to do about nuisance odors. We will continue to add chemicals to the list. If you want to send a suggestion, you can email us at environmentalodors@cdc.gov.

Will the odor make me sick? Are all environmental odors toxic? This section provides answers to frequently-asked questions.