PFAS Environmental Sampling
Overview
The Agency for Toxic Substances and Disease Registry (ATSDR), in coordination with the U.S. Environmental Protection Agency (EPA), will be conducting environmental sampling to evaluate levels of Per- and Polyfluoroalkyl Substances (PFAS) in the indoor and outdoor environment that may be contributing to elevated levels of PFAS in people's blood. The environmental sampling will be conducted in Westfield, Hampden County, MA and New Castle County, DE.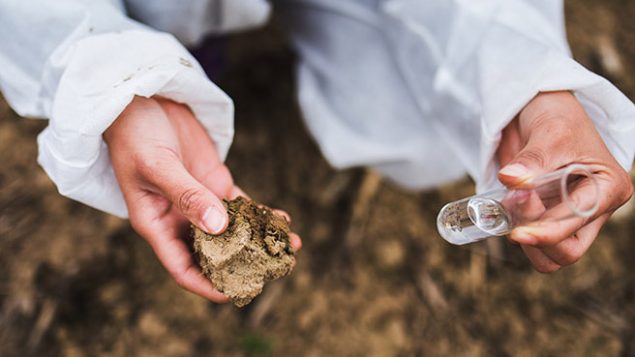 Background
In 2019, the Centers for Disease Control (CDC) and the Agency for Toxic Substances and Disease Registry (ATSDR) started conducting PFAS exposures assessments (EAs) in communities near current or former military bases and that are known to have had PFAS in their drinking water. The EAs measured levels of PFAS in blood and urine as well as tap water and indoor dust in some households. The purpose of this PFAS environmental sampling investigation is to collect additional environmental samples to learn more about exposures resulting from non-drinking water sources. This new environmental sampling will be used, along with blood samples collected during the EA in 2019, to learn more about non-drinking water sources of PFAS.
Who can participate in the PFAS Exposure Assessment Environmental Sampling?
Households who participated in the PFAS exposure assessment in Hampden County, MA and New Castle County, DE are eligible to participate in the PFAS environmental sampling. ATSDR's goal is to recruit approximately 30% of households from each EA location for a total of 80 households from Hampden County (MA) and 40 households from New Castle County (DE). Households will be chosen on a first-come-first-serve basis. ATSDR will send invitation letters to all households followed by a phone call if ATSDR does not identify the maximum number of participants resulting from the invitation letter.
In addition, one resident in each of the 20 homes will be asked to wear silicone wristbands that can absorb PFAS from the environment. These wristbands can help evaluate exposures to PFAS both at home and away from home. Samples of outdoor air from a central location within the community, not associated with an EA household, and samples of locally grown produce will also be sampled to evaluate non-drinking water exposure to PFAS.
What types of PFAS sampling will be conducted?
ATSDR will collect indoor dust samples from all households using a filter system. In addition, the following samples will be taken from 20 homes at each location:
Indoor air
Dust from their vacuum cleaner (to get a larger dust sample)
Wet wipe samples
Soil
Finally, a new questionnaire will be completed for all residents of a household that provided a blood sample during the EA to help evaluate potential exposure to PFAS from various sources, including consumer products and the diet. The questionnaire will be used to obtain a more complete picture of non-drinking water PFAS exposure. ATSDR will not collect additional blood or urine samples.
Next Steps
ATSDR expects to start the PFAS environmental sampling in Hampden County (MA) and New Castle County (DE) in the spring/summer of 2022. Participants will receive their individual test results letters electronically or through the mail and ATSDR staff will be available to answer individual questions by phone or email. ATSDR will write a report summarizing the findings and conclusions of each site. The results may help individual participants better understand their non-drinking water exposure to PFAS.
How to find out more information:
For more information on the work CDC/ATSDR is doing to address PFAS exposure, please visit ATSDR's PFAS website https://www.atsdr.cdc.gov/pfas/.
For other exposure assessment or PFAS-related questions, please email pfas@cdc.gov.
Page last reviewed:
April 6, 2022