Exposure Point Concentrations and Exposure Calculations
This section explains how to estimate exposure point concentrations (EPCs) in completed and potential exposure pathways, use the estimated EPCs and other factors to perform exposure calculations, and determine which site-specific scenarios do and do not require an in-depth toxicological effects analysis.

ATSDR PHAT, Module 7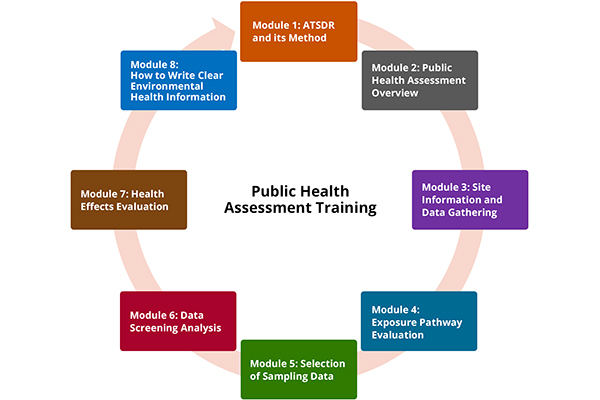 Refer to Module 7, Health Effects Evaluation, in ATSDR's Public Health Assessment Training (PHAT) course. Learn more about exposure calculations, see case study examples, and perform case exercises in this ATSDR training module. The link below will take you to the module's registration page in CDC TRAIN. More
Featured Resource

ATSDR's Public Health Assessment Site Tool (PHAST) is a multi-purpose tool that ATSDR recommends health assessors use when performing the PHA process, including the EPC and exposure calculation evaluation. ATSDR health assessors and partners, and those involved in the PHA process, can gain access via phast@cdc.gov.